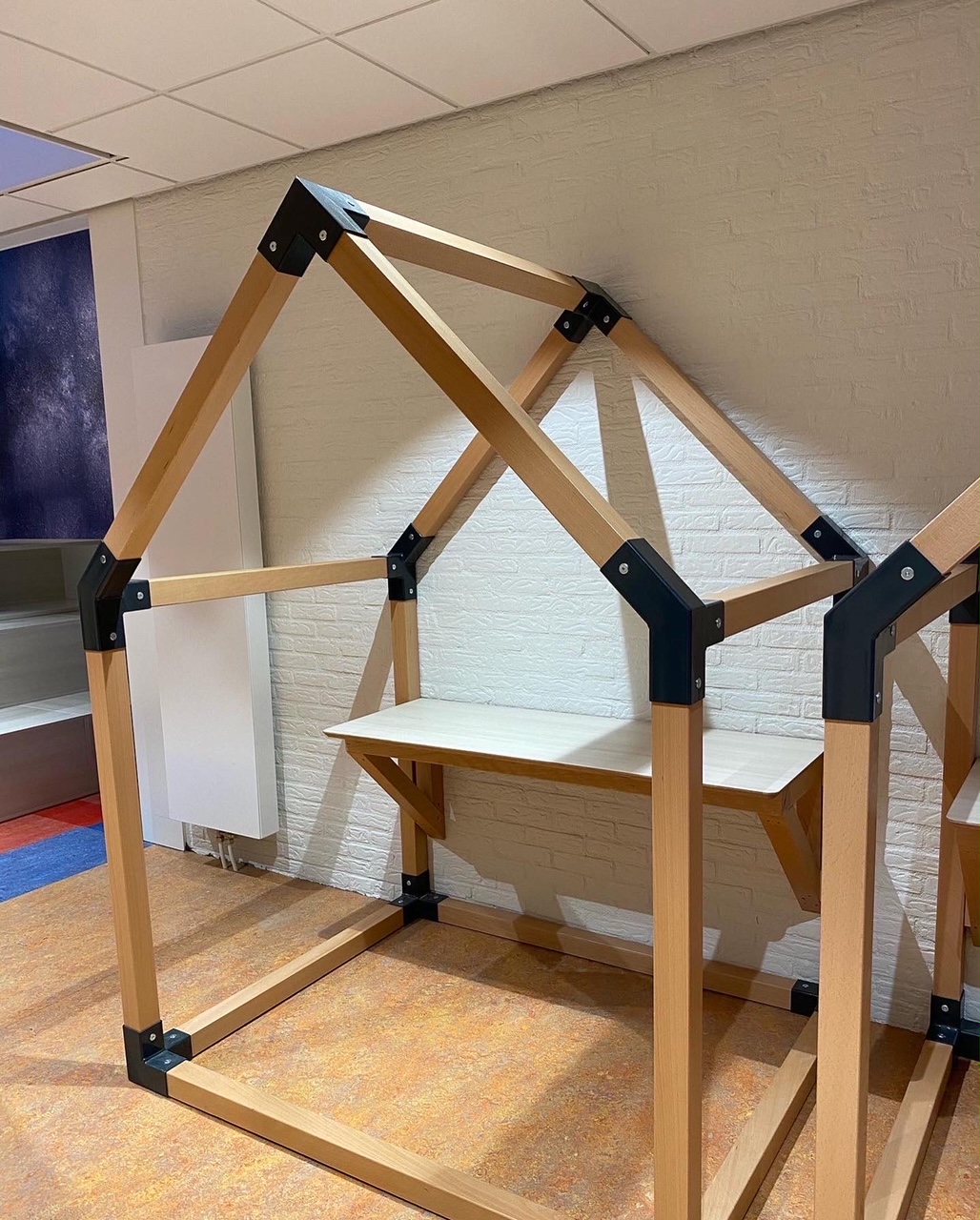 Het speelhuis bevordert de vrije motoriek en autonomie in momenten van spelen.
Doordat het speelhuis geen muren of omheiningen heeft, biedt dit huis de kinderen een perfecte structuur, Doordat het kind zijn eigen wereld kan creëren, dat hij eindeloos kan aanpassen.

Dit houten huis van beukenhout past zich aan het kind aan en zal zijn favoriete ruimte te worden om rustig een werkje te maken of een boek te lezen. Met een breedte van 200 cm bij 200 cm heeft de het Speelhuis Milan het voordeel dat hij niet veel ruimte inneemt, waardoor het het ideale buitenspel is voor kleine ruimtes. Het sobere en verfijnde ontwerp past perfect in elk huis of school !Het speelhuis is gemaakt uit kwalitatief beuken hout, kan ik elke Ral kleur geleverd worden en kan gemakkelijk naar eigen wens worden versierd met vlaggetjes, lampjes of andere leuke decoratie. Voor elke type speelhuisje is er een uitbreiding mogelijk met een tafel of stoelen.
Voorbeeld speelhuis Jorik
Voorbeeld speelhuis Jorik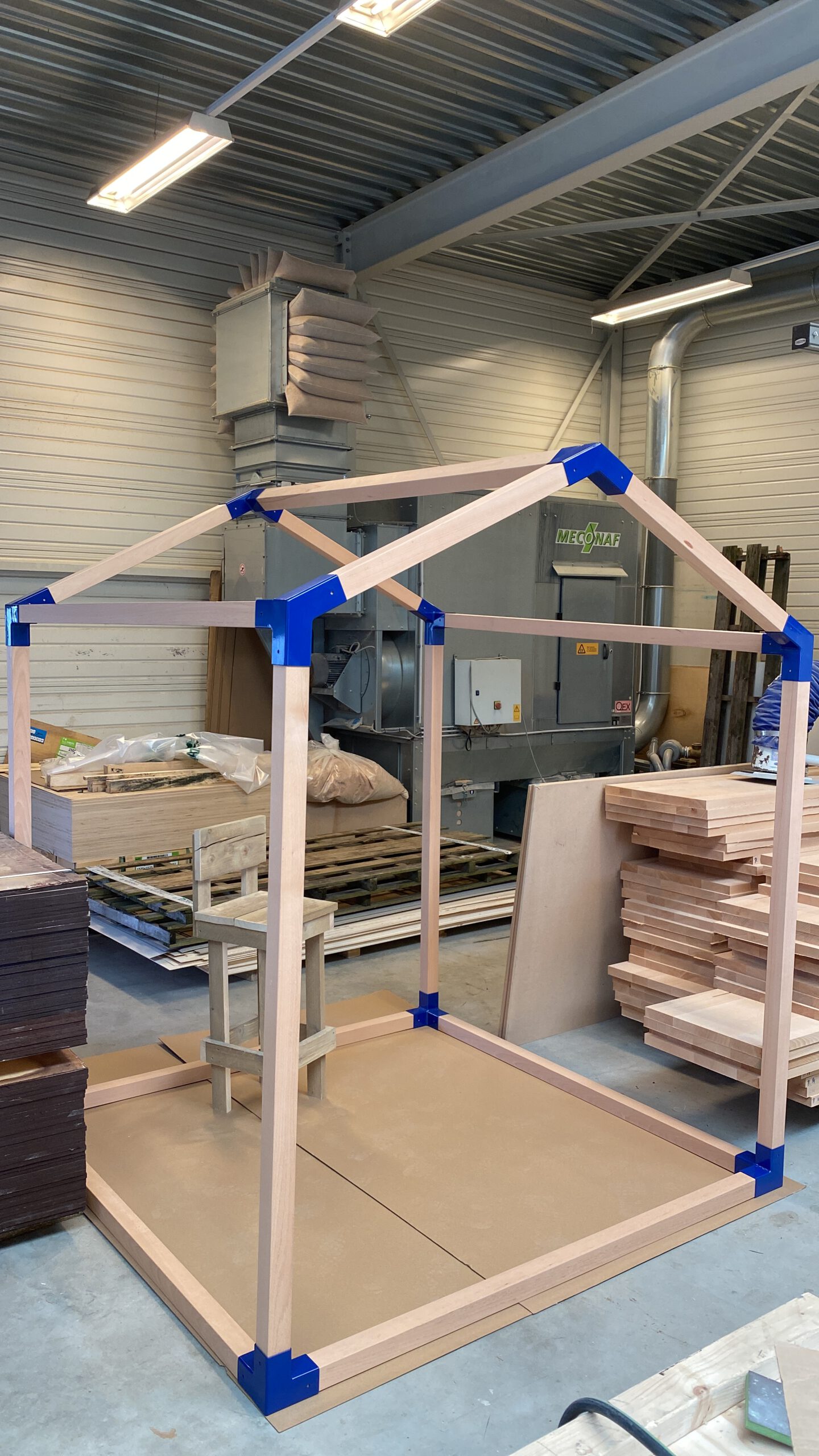 De speelhuis is in de onderstaande maten te verkrijgen:

Speelhuis Milan 200x200x200 cm (dak 27 graden) (lxbxh)
Speelhuis Manouk 200x250x200 cm (dak 27 graden) (lxbxh)
Speelhuis Jorik 120x200x200 cm (dak 45 graden) (lxbxh)
De speelhuizen kunnen ook in andere maatvoeringen geleverd worden, hiervoor kunt u een offerte opvragen. Prijzen voor de speelhuisjes zijn op te vragen via info@houtbewerkingfriesland.nl of vul het contactformulier in vanaf onze site.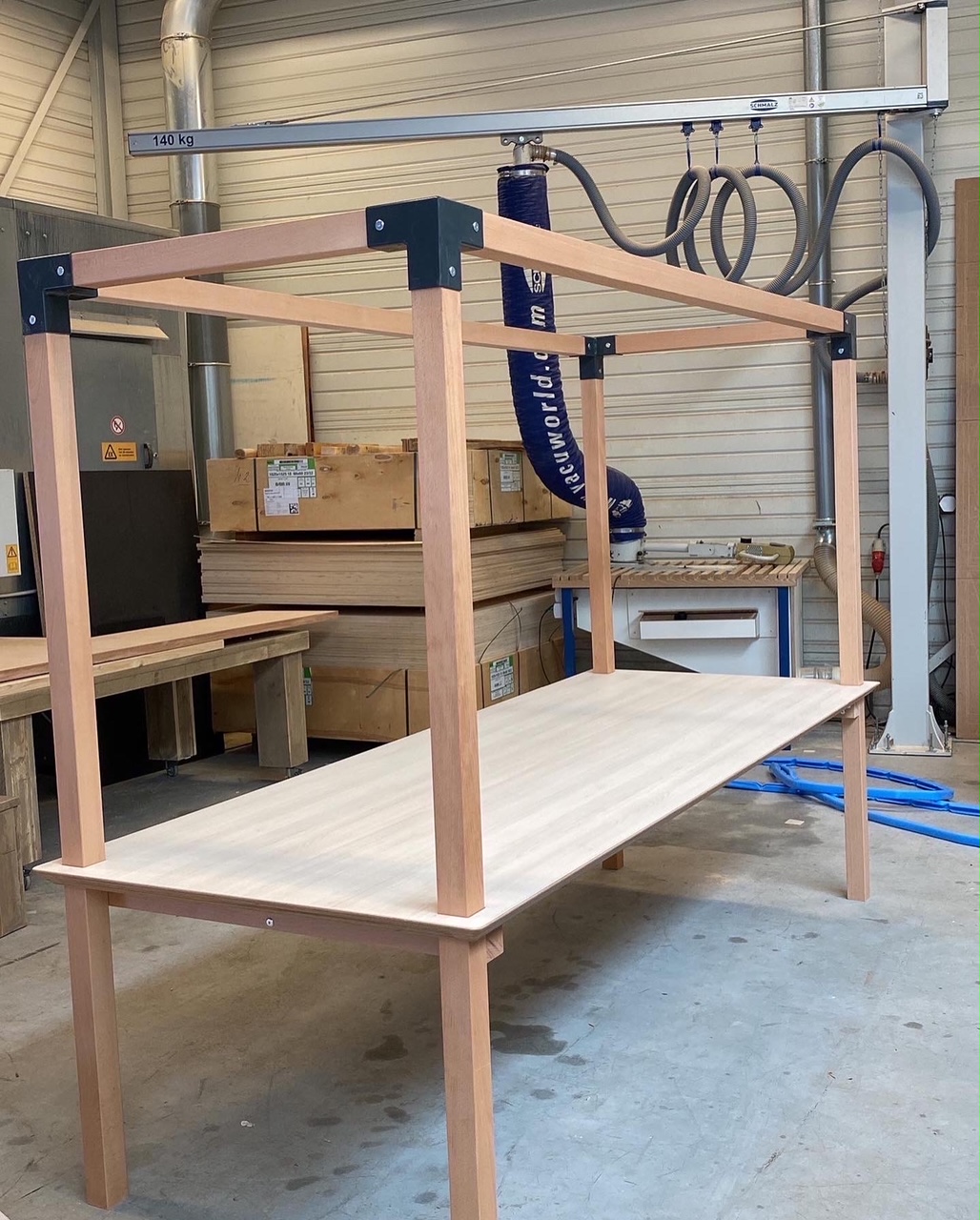 Voorbeeld speelhuis Milan
Naast speelhuisjes van balken kunnen wij ook opmaat gemaakte meubels van balken voor u maken waardoor u één geheel krijgt in uw interieur. Neem eens vrijblijvend contact op met ons en vraag naar de mogelijkheden.
Tafel van balken en metalen koppelingen